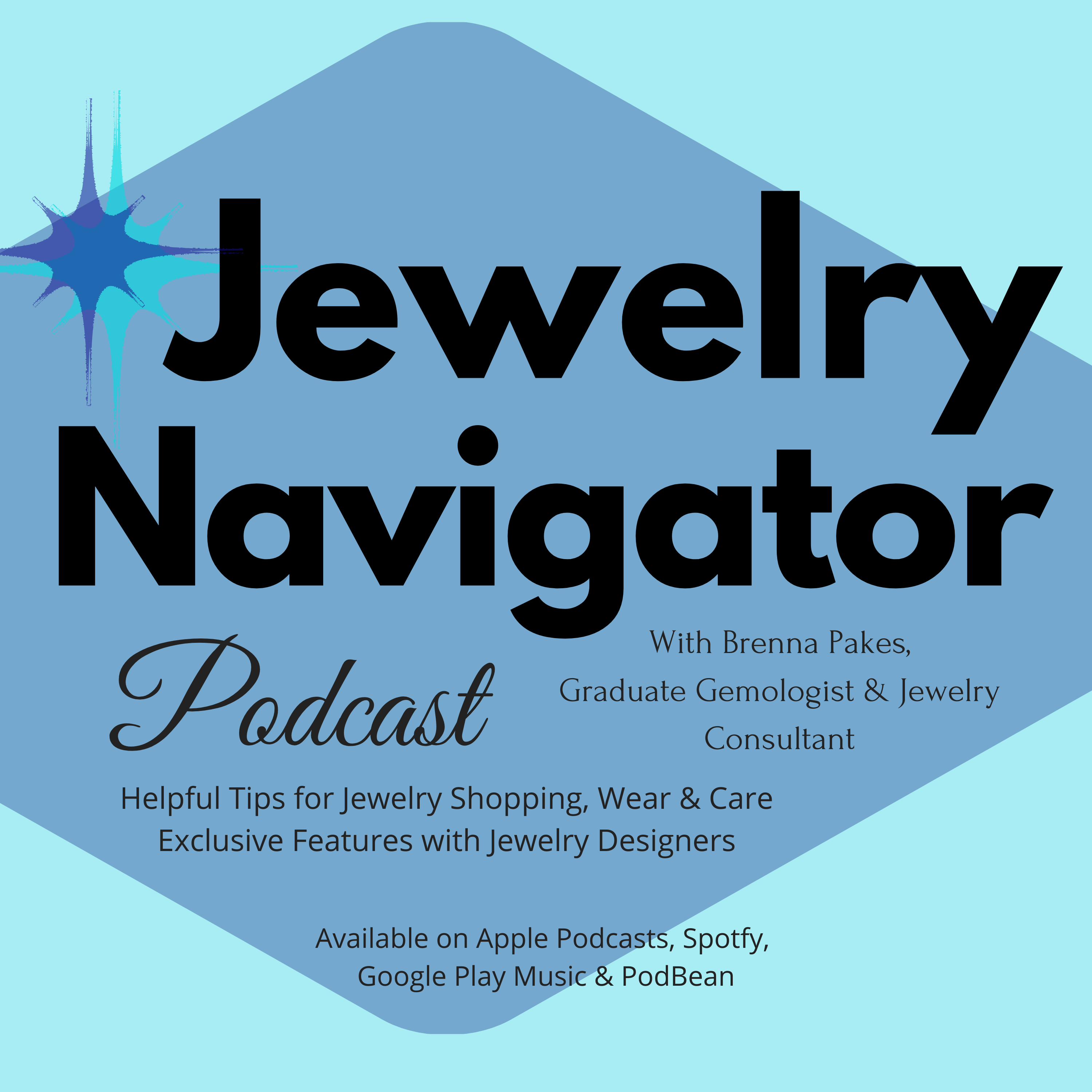 This week's Jewelry Navigator Podcast is unique and exciting!
If you love colored gemstone, or want to learn more about them from source to store, you'll be mesmerized what today's guest shares on Jewelry Navigator Podcast.
My guest has an established gem and jewelry store as well as a successful online gemstone and jewelry business.
Steve Moriarty is an accomplished gemstone cutter and jeweler in Crown Point, Indiana, about an hour southeast of Chicago.
His story begins with early childhood memories of collecting rocks in his wagon near railroad tracks close to his home.
His interest and passion in rocks and gems continued into college, when he took jewelry arts classes at Ball State University, then joined his older brother in a small gemstone importing business serving fine jewelry stores.
The quality of faceted goods they imported were often poor, so he learned how to cut and facet them himself.
From there, he began wholesaling to the industry for twenty years, and has a total of forty years in the business.
As his passion and expertise grew with gem cutting, he began sourcing the gem material by traveling to the exotic and far away places, like Bangkok, Ethiopia, and Tanzania.
His specialty is colored stones, which thrills me, and even more so, tanzanite.
He shared that 40% of his stone business comes from the fine and tanzanite gemstones he facets and heat treats in his shop in Crown Point.
He is a generous source of gemstone and faceting information, sharing his  expertise on their YouTube channel, More Gems.
His legacy will continue, as his family joined him in the business with custom jewelry design, repair, fabrication, marketing, and online services.
I loved hearing his adventures in discovering the gemstones he takes home to facet, which you can find on their websites, moregems.com and tanzanitejewelry.com.