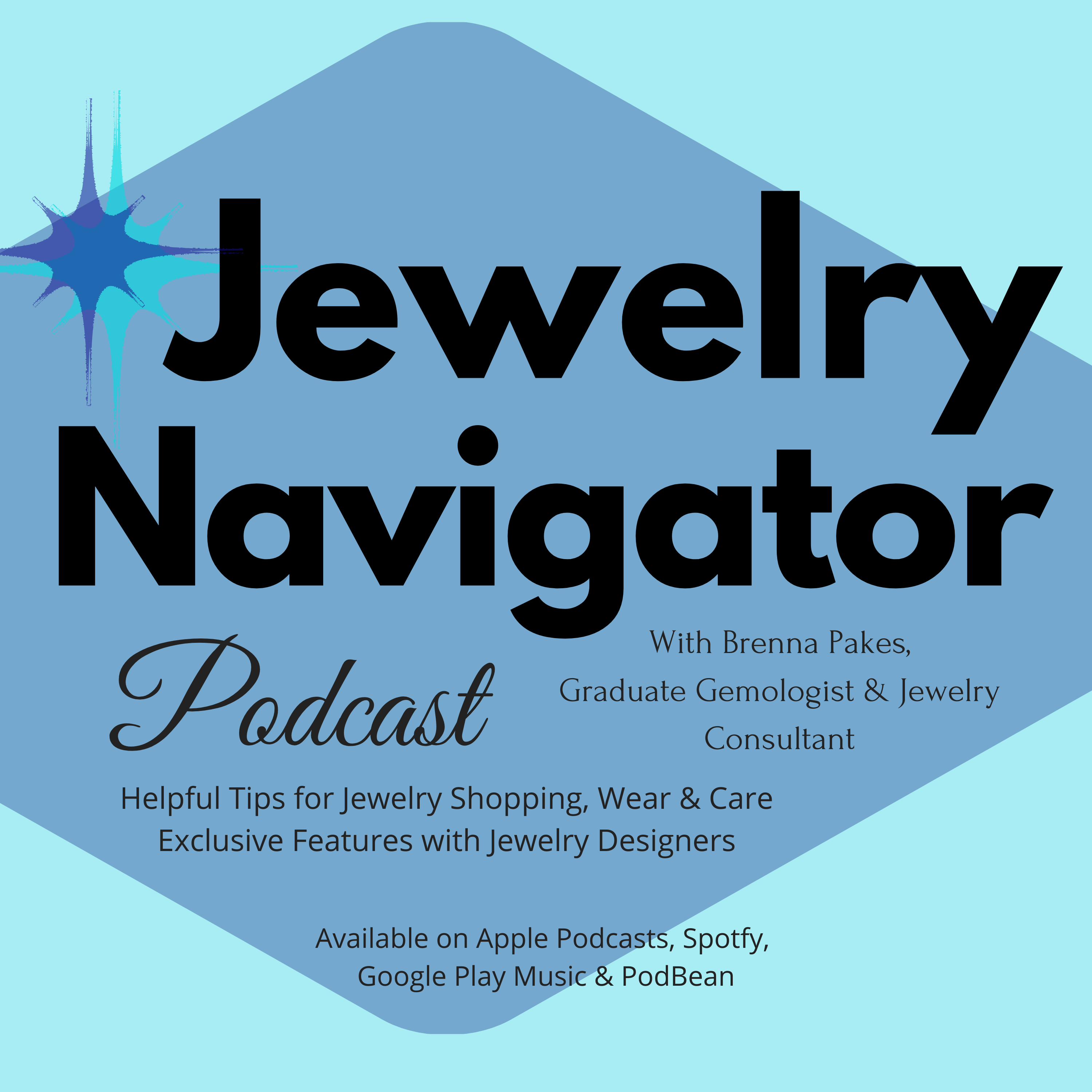 Even though it's small, jewelry carries big meaning and represents connections from our past, into our present, and future.
In this episode of Jewelry Navigator Podcast, I talk about showing your school spirit with jewelry, and I shared how I wear  color and theme relevant jewelry to the Penn State football games with pieces by CRASH Jewelry, Emily Kuvin Jewelry, and
Mary van der Aa.
Staying with the school spirit theme, and for those who want alternatives to traditional class rings, we talked about the importance of choosing gemstones with high hardness to withstand long term wear, and we also talked about how quality speaks to the importance of the longevity of the piece.
I shared tips on jewelry wear and upkeep, like cleaning, care, and ring sizing.
Jewelry doesn't last forever, but by choosing well made pieces, and making wise choices for stones, settings, and metals, jewelry can sustain wear for multiple generations.
I'm so grateful for all the artists, designers, and jewelers who graciously visit with me, virtually, and in person.
You all inspire me, and it brings me so much joy to share what you create with those of us who appreciate jewelry that stands out to celebrate what makes us unique.
Designers mentioned in this episode of Jewelry Navigator Podcast:
Mary van der Aa
CRASH Jewelry
Emily Kuvin Jewelry
Petite Baleine Jewelry
Elizabeth Moore
DRU Jewelry
Feral Jewelry
Anastasia Simes
Nayla Shami Jewelry
Tracy Trainor Jewellery
Shout outs to some awesome fans!
@iomoon000
@onza
@rosashearin
@bossgirlcreative