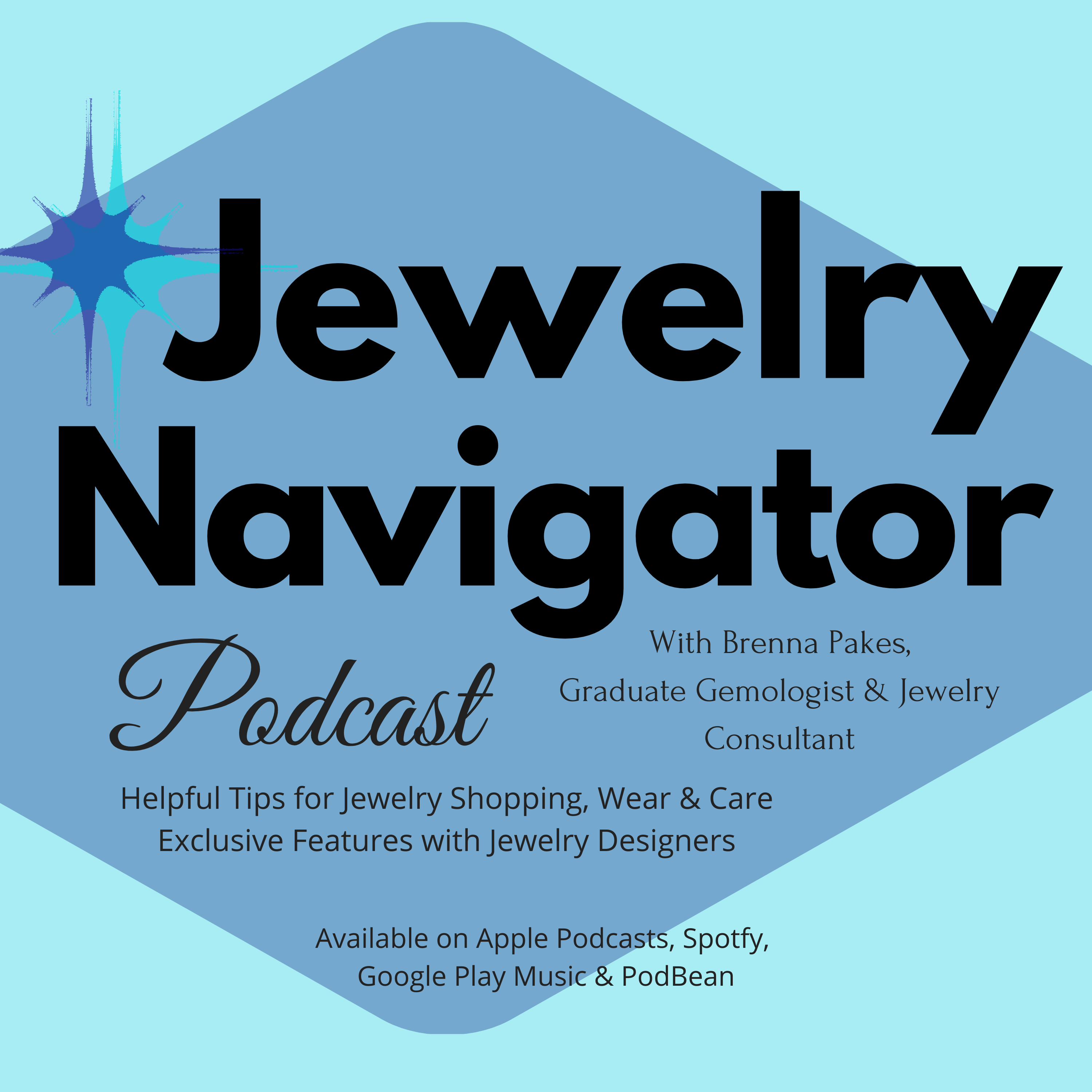 I usually publish new episodes on Thursday. This week, my guest is Debra Navarro.
In February, 2019, she earned JCK's Industry Choice Award for her Vincent Ring - a rough, but elegant statement ring set with a green berylj, sprinkled with natural color diamonds from her signature Watu collection.
Then, just recently, this Spring, InStore Magazine announced their In Store Design Awards, DEbra earned first place for her Hinged Jackson earrings set with over 23 carats of beaming scapolite and diamonds.
Funny enough, Gigi Ferranti, who was my guest last week on the podast, won 2nd place for her Rosetta Star ring in 18K rose gold with star ruby cabochons, round brilliant rubies, and pink and orange sapphire, and both designers are premiering in Vegas at Premier's inaugural show this week at the Las Vegas Convention Center May 30 through June 3.
In this first part of two, Debra shares how she broke through roadblocks in her career, and how her collections are interpreted through her jewelry journey, may of which were overcome with her first series, the Barefoot Collection using a theme that repeats in everyone's life with Stepping Stones.
I love how Debra's journey is truly marked with blessings through each step she's taken in her jewelry journey, from farm life, to radio production, to retail jewelry, then to the source of the gems she now uses in her jewelry with multiple trips to East Africa with Roger Dery, and Gem Legacy.
If you have a dream to do what is in your heart, Debra's story embodies a philosophy she discovered along the way as a Leap of Faith, and how, in her own words, "You have to stand on the edge of a cliff…jump and build a parachute on the way down"