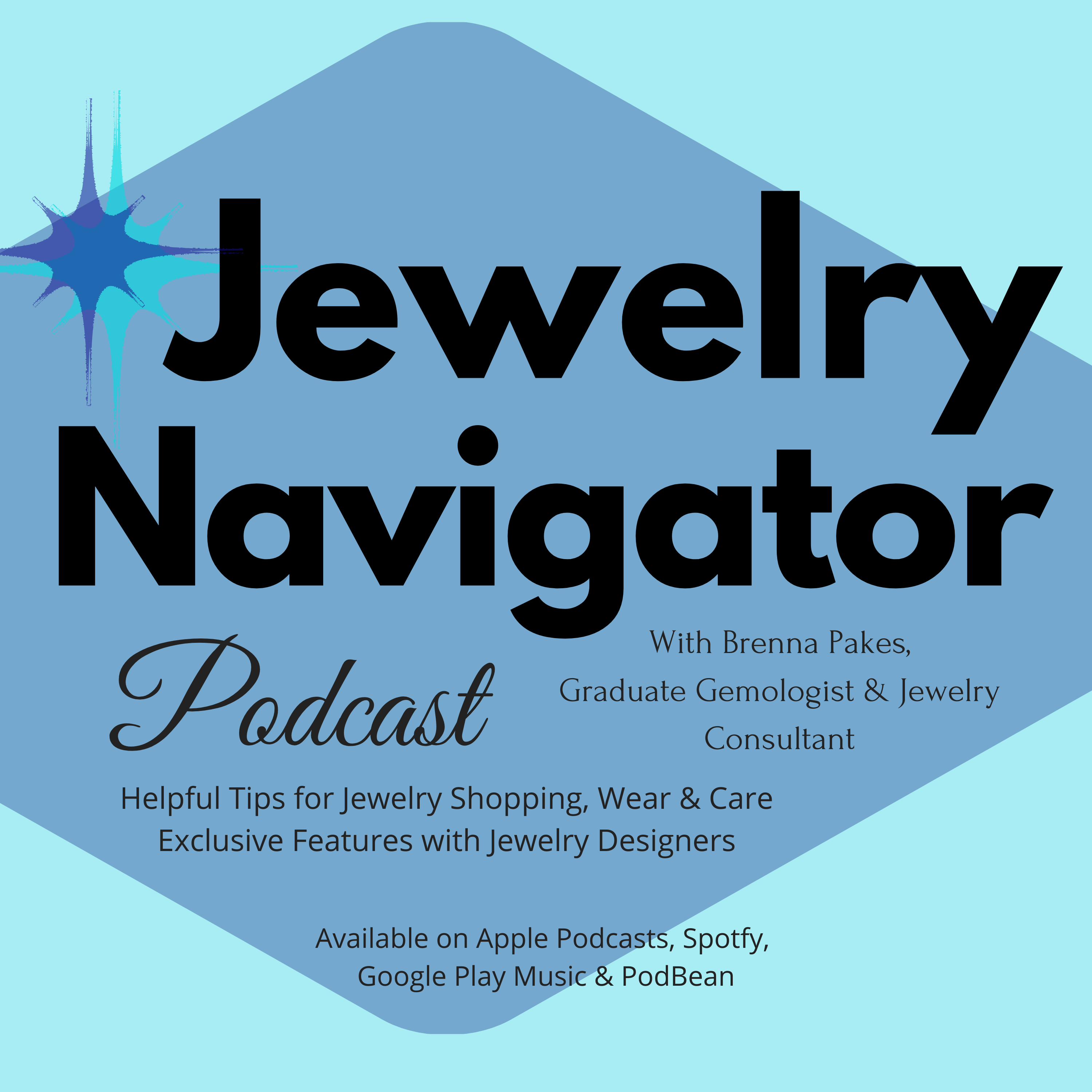 May came home is a fresh and colorful jewelry line designed by the versatile and talented jeweler and designer, Deborah Halperin.
.
Inspired by the e.e. cummings poem, "maggie, millie, molly and may," Debbie brings the joy of discovering the beauty around us through colorfully graphic jewelry designs of enamel jewelry created in both sterling silver and 14kt yellow gold.
.
Lucky clovers, tiny bunnies, suns, moons, and doves are just a few of the whimsical themes within her colorful jewelry.
.
Episode 19 shares how Debbie's journey and second degree in graphic design has delivered her to where she is in her jewelry career today.
.
I met Debbie and her jewelry at the JA Show in New York recently, and am so glad I did!
I was drawn to her exhibit because of the variety of brightly colored enamel jewelry she makes.
.
But what's especially unique about her colorful and graphically pleasing designs, is that many of them are reversible, with one side of the enamel colors as one color theme, and the other side, a mirror image, or complimentary design.
.
All May Came Home Jewelry is made in the USA, in New York City.
#artisanjewelry #madeinamerica #womenjewelers #poetry
#colorful #happyjewelry