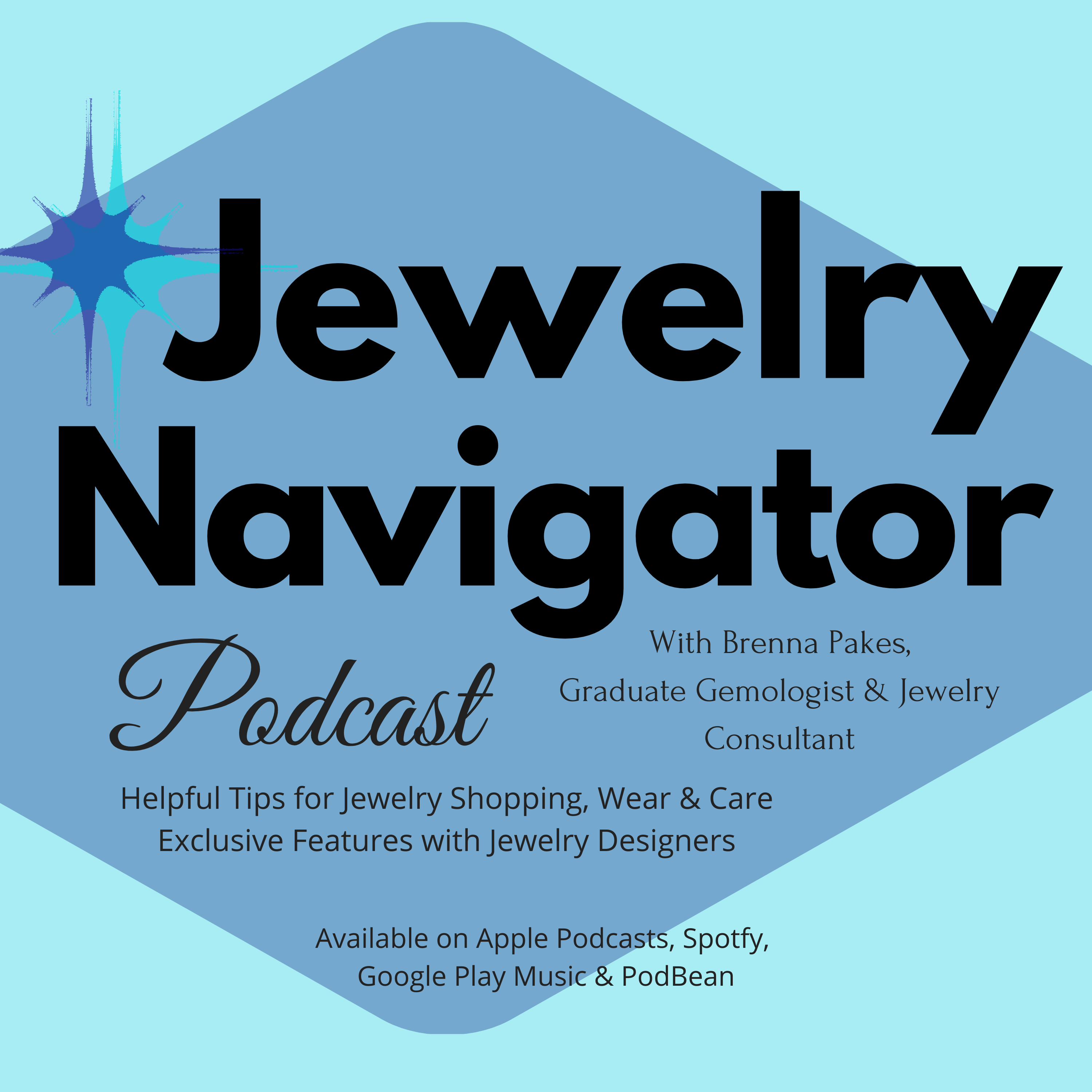 I met Emily Kuvin at the Jewelers of America Jewelry show in New York this past summer.
She was featured as one of a select few designers in the New Designer Gallery, curated and selected by Liz Kantner.
She's been featured on Gem Gossip's site with her Stella jewelry, and now I'm so excited to have her as today's guest on the podcast.
What I find so interesting about Emily is how she balances the business and design side of her jewelry with the skills and background from her education and prior careers.
With a degree in history and English, she continued into the field of journalism, and was a news broadcast journalist.
She returned to school for a law degree, and practiced law before deciding to pursue a long lasting interest of jewelry design.
Her career experience and research skills as a journalist and in her law profession serve her well in her jewelry business.
She seamlessly balances a mix of aesthetic understanding with business practicality.
Currently, her two collections grow from classical influence, yet offer an elegant and whimsical style.
The Stella (the latin root of the word, star) collection consists of various sizes of organically formed stars with nine arms.
Using an organic star motif, one can interpret her Stella collection to express an appreciation for stars and a respect for the vast universe, or as a resemblance to the "kapow" super hero comic strip graphic as a way to recognize internal strength in a fun and whimsical way.
The largest design, Stella and a medium size, Stellina are featured as necklaces and earrings.
In the center of each Stella and Stellina piece is an oval gemstone surrounded by six small diamonds sprinkled around the center stone and in the middle of the stars' arms.
Gems like morganite, tourmaline, amethyst, and turquoise are just a few of the gems she uses in all her designs.
The Classical Collection is the second line of jewelry featured in Emily Kuvin Jewelry Design.
Inspired by the iconic pyriamids of ancient Egypt, for which she had an affinity for studying as a young girl, Emily grew her Classical collection based on triangular forms and gems.
Emily combines the triangualr form that three small, bezel set gems with trillion shaped gems as the basis for her Classic Collection.
Both her collections are unique and offer a distinguished celebration to stand out with elegance that transitions between casual to formal wear.
I love how Emily Kuvin's designs pack a sparkling punch to remind us who we are and to stand up for the super stars we are!