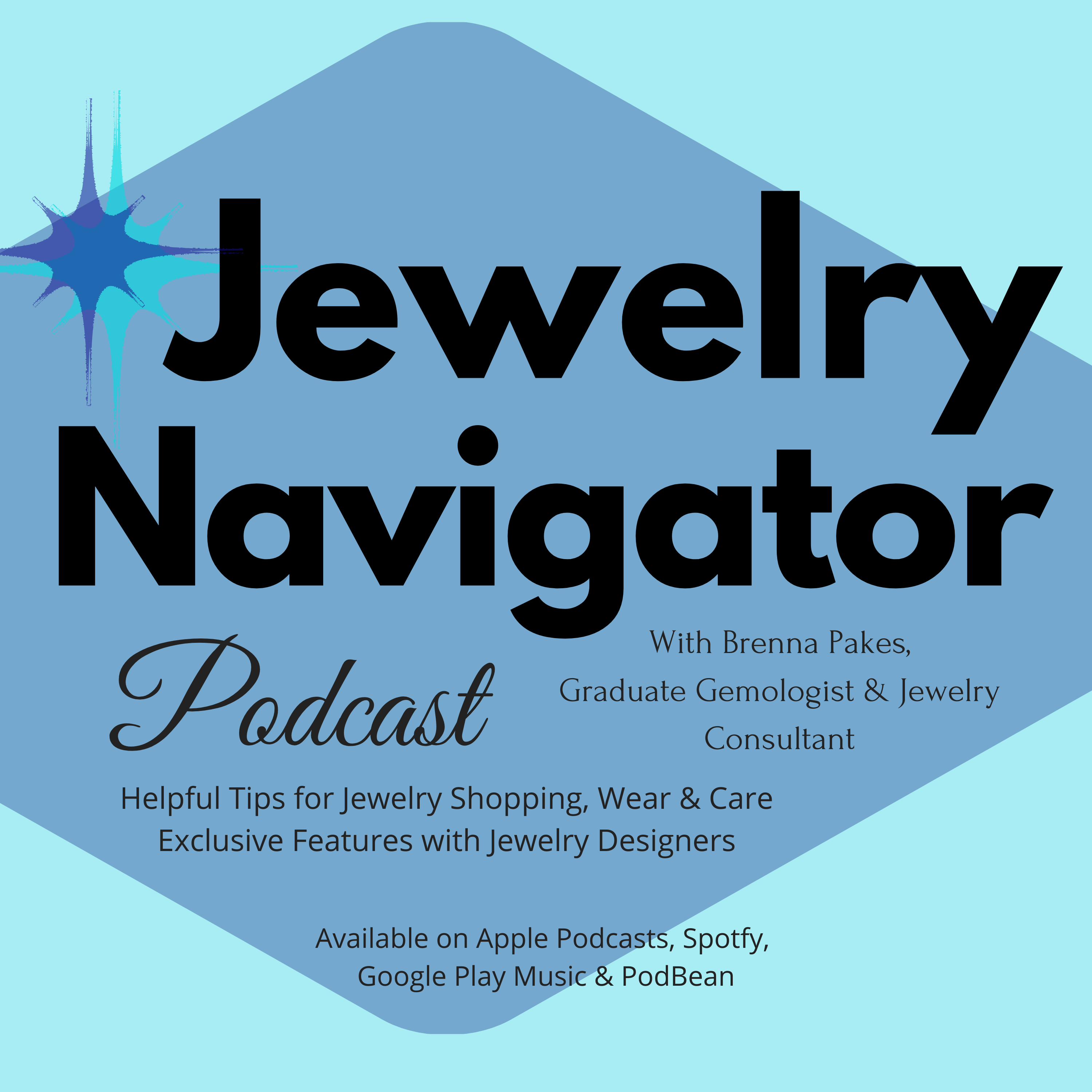 Gem Show Pre-Departure Lounge 2020
Welcome to the first Jewelry Navigator Podcast episode of 2020!
It's been a while since you heard from me. I took some time off during the holidays, and now that everyone's settled back into school and work, it's time to get down to jewelry business!
Trade shows have been centralized events for various industries to learn about and share the latest resources, network, and celebrate.
The Tucson Gem Show just kicked the jewelry industry trade shows off, and this weekend, in New York City, the NYNow Show is hosting a myriad of luxury accessories and gifts.
As my heart and enthusiasm will always be with gems, I'm choosing to attend the Tucson Gem Shows, which is a conglomerate of many shows held throughout downtown Tucson.
In this podcast, I share a sample of designers who will be exhibiting at either the Tucson or NYNow Shows.
All those featured have been guests on Jewelry Navigator Podcast, and I'm excited to share what's new with them and continue to tell their story directly from Tucson.
Featured Designers in the Podcast
Mary van der Aa
Exhibiting at the Pueblo Show
Ramada
Room 107
OPEN TO PUBLIC
Dana Busch of Dana Busch Designs
Exhibiting at JCK  Booth 319
TRADE ONLY
JW Marriott Starr Pass
Petite Baleine Jewelry
Pam Waill
NYNow
Luxury Lifestyle Booth 3706
TRADE ONLY
Debra Navarro
Select Tucson
TRADE ONLY
February 2-3, 2020⁠
La Paloma Resort ⁠
Tucson, AZ⁠
BOOTH 101⁠
JCK Tucson
February 5-8, 2020⁠
JW Marriott Starr Pass Resort⁠
Tucson, AZ⁠
BOOTH DC17
Also Mentioned:
Gem Legacy
Tracy Trainor
MINTON
Elizabeth Moore