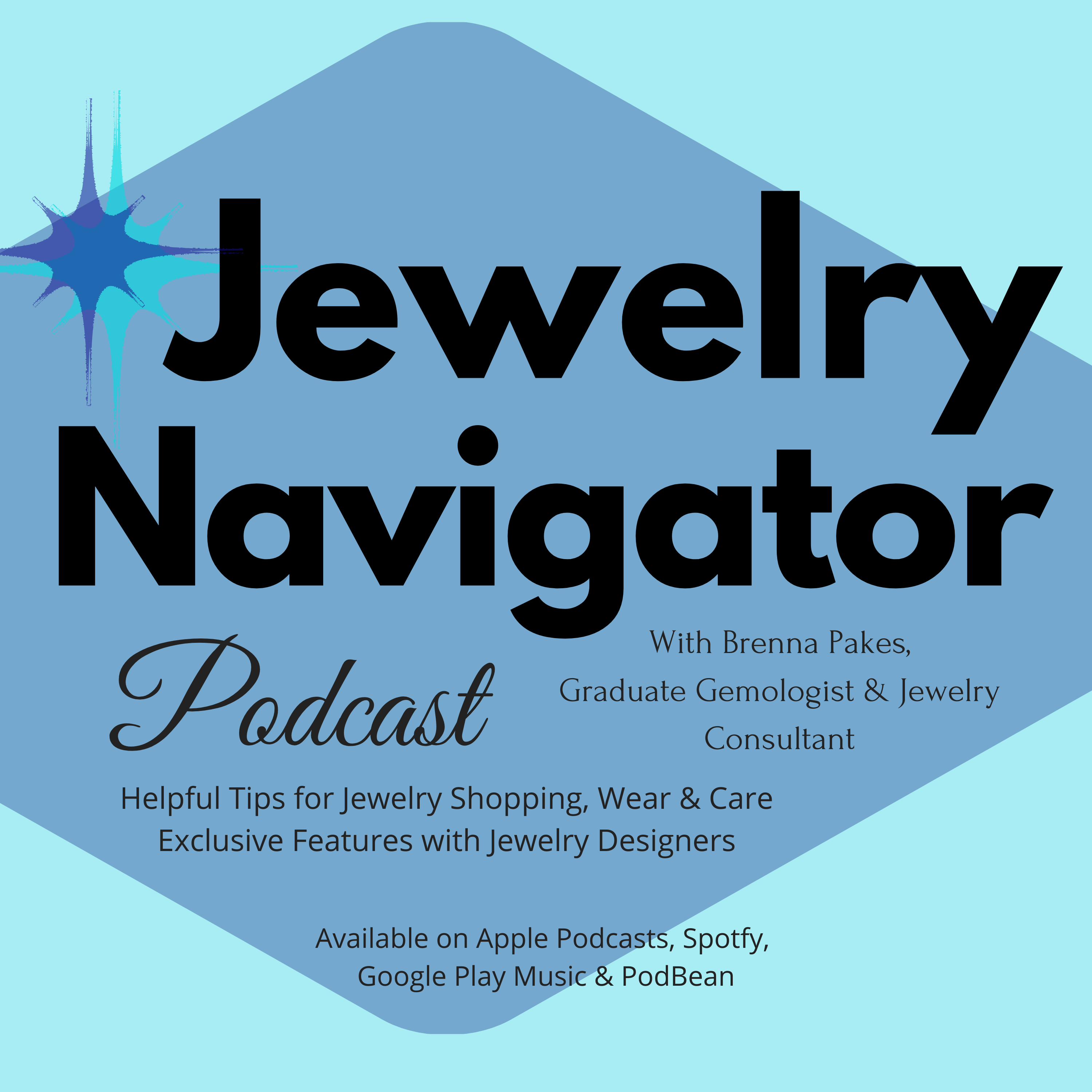 Inside Jewelry Trade Shows & Marketing With Liz Kantner, Curator & Designer Consultant for the Premier Show
Liz Kantner is the designer consultant to rising, independent designers for Emerald Exposition's jewelry trade shows, JA New York, and is heading up their debut Premier Show in Las Vegas, May 30 through June 3rd, 2019.
A few of the designers attending the show have been guests on Jewelry Navigator Podcast, like Samantha Jackson of Heavenly Vices Fine Jewelry, and Kate Hubley of K8Jewelry.
Other designers featured are Emily Kuvin Jewelry, and Debra Halperin of May Came Home Jewelry, as well as industry insiders, Roger and Rachel Dery of Gem Legacy, and Roger Dery Gems.
Liz had extensive experience with digital marketing before she started her journey in the jewelry industry.
She moved to Denver from Philadelphia, and answered a Craig's List ad for a social media and marketing position with Todd Reed Jewelry.
She advanced to marketing manager for Todd Reed. She compared her time at Todd Reed to a master's program in luxury marketing and the jewelry industry.There, she covered all aspects of marketing, while connecting them with sales strategy.
With a large staff of experienced jewelers, she familiarized with jewelry design and fabrication processes.
Since her time at Todd Reed, Liz has moved back to the East Coast.
She found her current roll with Emerald Expositions after the unfortunate and untimely passing of Cindy Edelstein, the former curator and mentor to designers featured in the jewelry shows represented by Emerald Expositions.
Liz does her best to follow in the steps of Cindy by nurturing new and rising jewelry designers featured in her shows.
Her drive to serve the designers  in the shows she curates is inspiring.
Besides sharing her experience as a new shop owner in Asheville, NC, we discuss how designers can use the shift in retail trends to their advantage through trade shows and marketing.
You can find Liz on Instagram
@liz_kantner
Premier
@premier.shows
Watch their feeds for exciting coverage of the exclusive Premier Show in Las Vegas!
Email her at elizabeth.kantner@gmail.com for questions regarding future trade shows and her consulting services.
The sponsor for this podcast is the Spring Fling Jewelry & Accessory Guide, featuring gifts perfect for the special events and occasions in spring, like father's day, graduations, anniversaries, weddings, and birth gifts.
I feature some of my favorite designers, many of whom have been guests on the podcast, like CRASH Jewelry, Mary van der Aa, Emily Kuvin Jewelry, Hania Kuzbari, Sarah Michikos, Nayla Shami,and MINTON.
You can find the guide under the Special Features tab in the main menu on my website or click here
https://jewelrynavigator.com/spring-fling-jewelry-accessory-gift-guide/
Thanks so much for joining me today - I know you have a choice in what you listen to, and if you like jewelry, you're in for a treat - so sit back, relax, and enjoy the episode!
One more thing!
Do you have jewelry questions, or are you an emerging jewelry designer who needs a boost?
Future Jewelry Navigator Podcasts are in the works, and scheduling is open for a short time.
Reach out to me with questions and queries at brenna@jewelrynavigator.com.