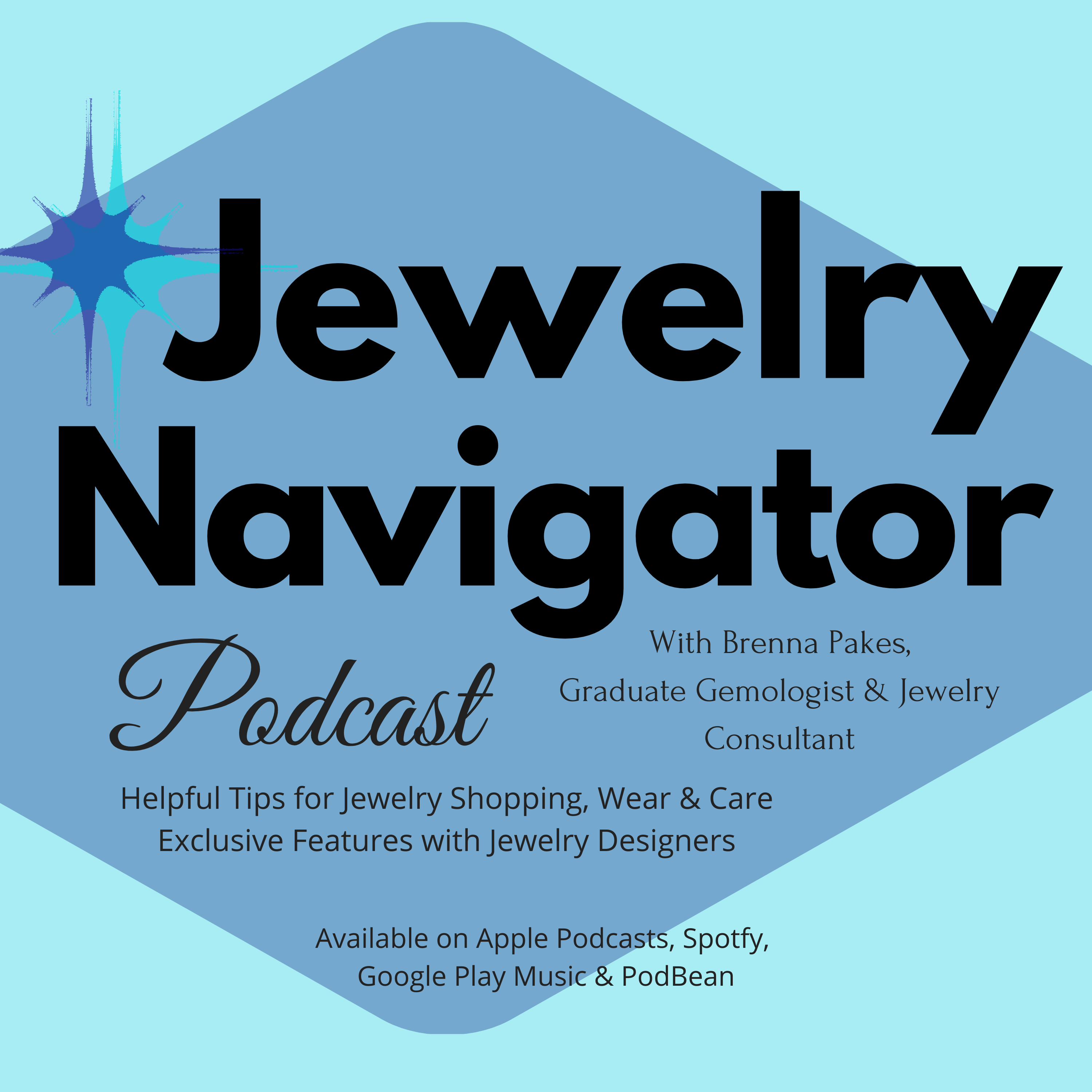 Jewelry is a powerful touchstone and conduit by which we define ourselves within our life stories, family, and community.
Acknowledging this concept with symbolism and icons are reminders that we're connected to a higher power that guides us in how we choose to live our best lives.
This week my guest on Jewelry Navigator podcast is Seraphima McLean of Gallery Byzantium, a small jewelry design and manufacturing business in Ipswich, Massachusetts, dedicated to conserving and sharing the Byzantine aesthetic in both religious and secular jewelry.
As an art history major, Saraphima was a natural fit to re-establish the jewelry design business her father, an Orthodox priest started in 1991.
He established Gallery Byzantium to honor the rich history and aesthetic of Byzantium art in jewelry to share and celebrate his faith.
As we celebrate our faith through the year, and especially during the Christmas holiday, I felt sharing the story and jewelry of Gallery Byzantium was the perfect time for this week's podcast as we begin December.

You can find Gallery Byzantium's jewelry online at https://gallerybyzantium.com/
and until Monday, December 2, 2019, gwt 15% off with their Black Friday Sale!
On Gallery Byzantium's website, there are comprehensive summaries of the history of Byzantine traditions and art.
Below are two.
Byzantine History
Jewelry
"From antiquity jewelry has had a powerful place in culture symbolizing, expressing, and unlocking the mysteries of life and the universe. Gold and silver jewelry set with precious stones expresses and confirms religious conviction, ethnic identity, aesthetic appreciation, and social standings.
Christians wear crosses and sacred pendants close to their hearts as tangible signs of their faith and Gods presence in their lives. While this understanding of jewelry has been obscured in modern times by mass-produced synthetics, the discerning eye still yearns for the power and beauty embodied in jewelry of universal design and value."
- Gallery Byzantium website, Byzantine History 
The Byzantine Synthesis
"Byzantium began when the fourth century emperor, St. Constantine, Christianized the Roman Empire and established Constantinople in Byzantium as the capital. During this era a synthesis of classical Greek, Roman, and Christian culture gave birth to unparalleled achievements in art and architecture.
Byzantium synthesized the eternal symbols of Christian faith and spirituality, the philosopher's vision of the universal forms, the mysteries of geometric interrelationships as they apply to art and architecture, and the artisan's skill which sought a balance between humanistic realism and spiritual abstraction.
By the mid-500s this unprecedented and unsurpassed synthesis unlocked and revealed the mysteries of the universe and gave monumental power and beauty to Byzantine art and architecture."
- Gallery Byzantium website, Byzantine History